Board of Directors
John Whitaker – Executive Director
John Whitaker is a native of Gastonia NC. After graduation from Hunter Huss HS in 1986, John entered the United States Air Force where he served 25 years, retiring in 2011. John spent 10 years of his military service flying in support of America's War on Terror. He has accumulated over 1000 hours of combat time flying missions in Iraq and Afghanistan. John was awarded the United States Air Force Meritorious Service Medal, The Air Medal, 5 times for combat aerial operations, the Arial Achievement Medal, twice, Afghanistan Campaign Medal, The Air Force Combat Action Medal, and The Global War on Terrorism Medal.John has over 200 hours of flight time dedicated to humanitarian missions involving hurricane relief, providing food in third world countries and firefighting mission in the Western United States.  John is on the pastoral staff at Bethlehem Church in Gastonia NC where he serves as the Life group/Missions Pastor.   John is currently a student at Southern Evangelical Seminary in Matthews NC.  John is married to Amy Whitaker; he has two daughters and three step-sons.
---
 Jennie Stultz
Jennie Stultz is a native of Gastonia. Her professional career began with teaching and directing public and private preschool programs for 12 years before becoming Director of Children's Ministries at First United Methodist Church (1982-87). From 1987 to 1997, Jennie was the Director of Keep Gastonia Beautiful and was recruited in 1998 by Keep America Beautiful, Inc. to be a national consultant. She was elected the first female mayor of Gastonia in 1999 and retired from office in December 2011 after serving 12 years/5 terms in office. Gastonia won the designation of All America City in 2000 and again in 2010, when judges were impressed with Gastonia's Hope for Gaston story. Also in 2010, Gastonia received the US Conference of Mayors City Livability Award for the Hope for Gaston successes. Jennie has worked in almost every phase of H4G, from fundraising to food distribution to her family's adoption of a house in May 2011.
Professionally, she continues to consult non-profit and local governments and Keep America Beautiful in addition to serving as Executive Director of the Gaston County Education Foundation. Jennie has been married to David Stultz for 45 years, has one daughter, Amy and two college aged grandchildren.
---
Brenda Craig
Mayor Pro Tem Brenda Craig is a native of Gastonia. She and her husband, Sidney, have a son and daughter, Chip Craig and Dawn Weldon. Chip and his wife, Donna, have two teenage children, Ali and Wil. Dawn and her husband, Mark, have one teenage daughter, Olivia. Mrs. Craig graduated from Ashley High School in Gastonia, North Carolina, and she attended Sacred Heart College in Belmont, North Carolina. In her professional career, Mrs. Craig is currently the Corporate Secretary at Sign Connection, Inc. Previously she has held the positions of Senior Vice President of the Gaston Chamber of Commerce, Assistant Vice President of First Gaston Bank and Chief Financial Officer and Director of Operations for Temporary Staffing Systems.
---
Frank A. Stewart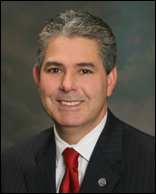 Frank A. Stewart was born in Barranquilla, Colombia. He was educated in American schools and moved to the United States in 1982 to acquire his Bachelor's Degree in Business Administration from UNC Charlotte. Frank founded Ultra Machine & Fabrication in 1989, and received his citizenship to the United States in 1992. Over the last 23 years, his company has evolved into an accomplished precision contract manufacturer with several divisions. He has many business interests both domestic and abroad. Frank's strong leadership is carried over into the community, serving in various capacities including; Gardner-Webb University Trustee and President's Advisory Board, Cleveland Community College Foundation Board of Directors, Great State Bank Board of Directors, Director, Coastal Carolina Bancshares, Inc., Myrtle Beach, SC, Appalachian State University Walker College of Business Advisory Council and formerly on the United Way of Cleveland County Board and First National Bank Advisory Board. Appointed by Governor Beverly E. Perdue, Frank is currently serving his second term on the North Carolina Advisory Commission on Military Affairs. He currently lives in Gastonia, NC with his wife, Michelé. Together they have three sons, Philip Andrew, "Drew", Frank Alexander, "Alex", and Christian Paul.
---
Anthony Gallant
Anthony C. Gallant is a native of Georgetown, S.C. and has been living in the Gaston County region for the past 5 years. He is the son of Val Gallant. He is married to Rosa Gallant a daughter name Kelsey L. Gallant, a Sophomore at South Point High School.
Anthony attended Howard University, majoring in Economics, minoring in Business Administration. Anthony is the owner of the Anthony Gallant State Farm Agency located on 2943 Audrey Drive, Gastonia, NC providing insurance solutions for Auto, Home, and Financial Services needs for families and businesses in Gaston County and surrounding areas.
Anthony is very active in the community and serves on the Board of Directors for several local organizations including, The Diversified Business Professional Foundation, The Central YMCA, and The Progressive Coalition. Through his State Farm Agency he is sponsors various local events including the Highland Festival and the Youth Basketball League. He attends Mount Zion Restoration Church.
---
Dickie Spargo
Dickie Spargo has served as Senior Pastor of Bethlehem Baptist Church of Gastonia, NC since 1990. He graduated from Gardner Webb University in 1982 and from Mid-America Seminary in 1984. He is the proud husband of Tammy and together they are the parents of three beautiful children: Katie, Hannah, and Noah.
During Pastor Spargo's leadership as Senior Pastor, Bethlehem has experienced a growth in membership from 60 members to over 2400 members.
Pastor Spargo is a native of Gastonia. He has led Bethlehem Church to be a lighthouse of Hope for our Community. Bethlehem Church has been the catalytic agent for the largest one day volunteer event in Gaston County called "Hope for Gaston".
Hope for Gaston won the 2011 Gaston Together Community Leadership Award as well as was awarded the National City Livability Award for the City of Gastonia from the U.S. Congress of Mayors. Hope for Gaston was one of the three initiatives that helped the City of Gastonia achieve "All American City" status for 2010.
Pastor Dickie Spargo was given the 2010 Citizenship and Service Award by the Gaston Chamber of Commerce. He was honored as a Paul Harris Fellow by the Rotary Club. In 2009, he was honored with the "Spirit of Freedom Award" by the Gaston Gazette and also became a part of the "Gallery of Distinguished Alumni" of Gardner-Webb University. In 2008, he received the Community Service Award from the NAACP.
---
Rodney B. Freeman
Pastor Rodney B. Freeman was born in York, South Carolina to Mr. Ira Lee Freeman and Johnnie Mae Jackson. He is the Pastor of Mt. Zion Restoration Church, Gastonia, NC. He is married to his high school sweetheart Mrs. Jeanine M. Freeman. They are the proud parents of two wonderful children Tierra Carter and Justin Freeman.
EDUCATION: Associate of Arts in Biblical Studies, Jacksonville Theological Seminary, Jacksonville, Florida, 1999; Bachelor of Arts in Pastoral Studies, Queen City Bible College, Charlotte, North Carolina, 2005; Masters of Divinity Degree in Pastoral Ministries from Gardner-Webb University, 2012; presently pursuing Doctorate of Ministry Degree from Ashland Theological Seminary.
APPOINTMENTS: Pastor, Mount Zion Restoration Church, Gastonia, North Carolina, 2000-present; First African American appointed President of the York Rotary Club, York, SC, appointed 2009. Founder and CEO of Save Our Children Youth Academy, Gastonia, NC, Associate Minister, Nazareth Baptist Church, Rock Hill, South Carolina, 1999-2000.
HONORS: 2012 Alpha Kappa Alpha Sorority, Incorporated Community Service Award; President's Award, SC Western Branch of the NAACP for Dedication and Community Contribution 2006.
MEMBERSHIP: Board Member of Hope 4 Gaston.
---
Gerald Kennedy
Gerald Kennedy was born and raised in a small town in western Kansas. He is graduate of Unversity of Alabama-Birmingham. Gerald has been living in the Charlotte area for the last 14 years.
Gerald is the owner of the Planet Fitness in Gastonia and Belmont as well as 4 more Charlotte area locations, He bought his first health club in Gastonia in 2001. Over the past 10 years he has grown the business from one location here in Gastonia to 6 total locations.
Gerald is a member of Bethlehem Church. He served on the men's ministry leadership team for 4 years.
Gerald is married to Nicki Kennedy and they have two sons, Zachary and Brooks and one granddaughter, Aubree Nicole.